Frantz Hingelberg Jam Pot with Sterling Silver Lid and Royal Copenhagen Base. Very Rare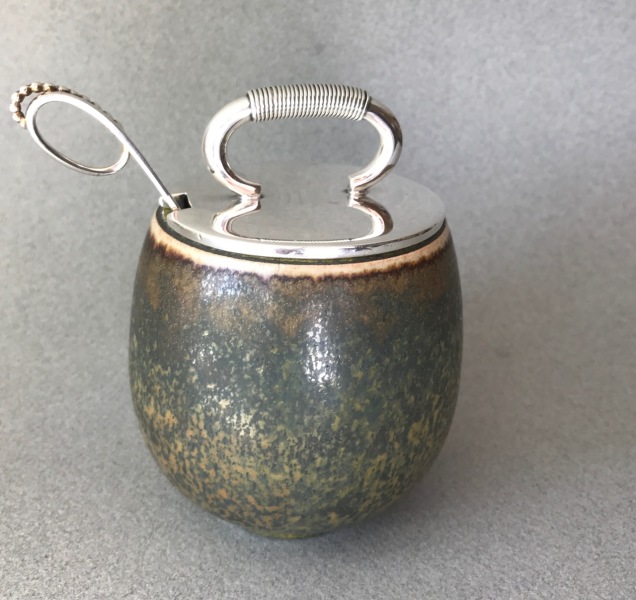 Frantz Hingelberg Jam Pot with Sterling Silver Lid and Royal Copenhagen Base. Very Rare
This item has SOLD. Should you have one for sale, please get in touch.
Frantz Hingelberg Jam Pot with Sterling Silver Lid and Royal Copenhagen Base. Very Rare
HIghly sought after and seldom seen. This pot has a heavy lid with "threaded" handle. The Georg Jensen spoon complements perfectly.
Layered glazing of warm greens and browns terminating in a creamy white at the lip.
Early marks from 1938.
Excellent condition.
Designer: Svend Weihrauch
Maker: Frantz Hingelberg/Royal Copenhagen
Design #:
Circa: 1938
Dimensions: 3.5"H x 3"
Country of Origin: Denmark

sold out